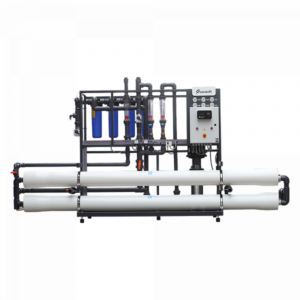 A water purification plant in Kuwait plays an important role in desalination. It provides clean water suitable for human and animal use, and for agricultural use. There are two types of water purification plants depending on size. There are large purification stations and small purification stations operated in a small room in the home. The small one is for personal use of the family or for business purposes.
The Importance of Building A Water Purification Plant In Kuwait
The first and main objective of the process of building a water purification plant in Kuwait is to treat water to become:
Drinkable and all other uses.
Preserve human life.
Used in medical and pharmaceutical fields.
Use in industry.
Features of Ecosoft Water Purification Station:
The process of water purification is intended to remove all large and small particles of sand. Also, it helps with the disposal of algae, fungi, and bacteria, and a lot of metals such as copper, lead, zinc, magnesium … and others. Moreover, it provides a cleansing process to get rid of unwanted odors.
The advantages of a water treatment plant in Kuwait:
There are countless benefits you can enjoy when adding a water purification system to your home.
Whether they are built in homes or small businesses, the advantages include:
The small size of the water purification system in Kuwait, so it can be placed anywhere.
Treats the water with high efficiency.
Easy to handle, and easy maintenance and follow-up.
Availability of spare parts, and, therefore, can be used for a long time.
It has many different shapes to suit the place that will be placed in.
The prices are suitable for everyone and the price is lower than the large purification plants.
Steps To Build A Water Purification Plant In Kuwait:
The process of building a water purification plant in Kuwait requires many machines:
Pump for drawing water reservoirs.
Number of waxes, which vary according to each use>
The number of water refining processes.
What is used to get rid of sediment and dust, including two types;
one is made of paper, and the other is made of plastic.
Reducing the proportion of salts found in water.
Another carbon candle, to get rid of odors and unwanted taste.
So, we have 7 filtering stages that differ from the 3-phase filter. As the number of filter stages increases the Micron Rating decreases, and that offers better purification of water.
Faucet to remove the water from the filter and make it pure to drink and use.
Types of Water Purification Plants From Ecosoft:
There are many types of water purification plants from the German company Ecosoft, and they vary by size, and the purpose of their use, whether it's personal for family, close friends and neighbors, or at the city level as a business.
It is frequently used in areas where salinity is high in water, and some are used in commercial projects
such as poultry farms, etc.
As for the types of domestic water purification and filtration plants manufactured by the German company Ecosoft, they include:
Single phase filters.
Two-stage filters
Three-phase filters
Five-phase filters
Six-phase filters
Seven-phase filters.
There is also a sterilization unit that uses ultraviolet radiation
Softwater Is A Leading Company In Kuwait For The German Company Ecosoft
SoftWater is one of the largest and oldest companies in the field of filters and water purification plants. It is the exclusive agent in Kuwait for the German company Ecosoft, which has high-quality products and has earned many quality and professional certificates. With SoftWater, you are in good hands.
Also, our company provides you with continuous maintenance, as well as a guarantee for all its products. The company has all original spare parts for all its products from filters and water purification plants Ecosoft.